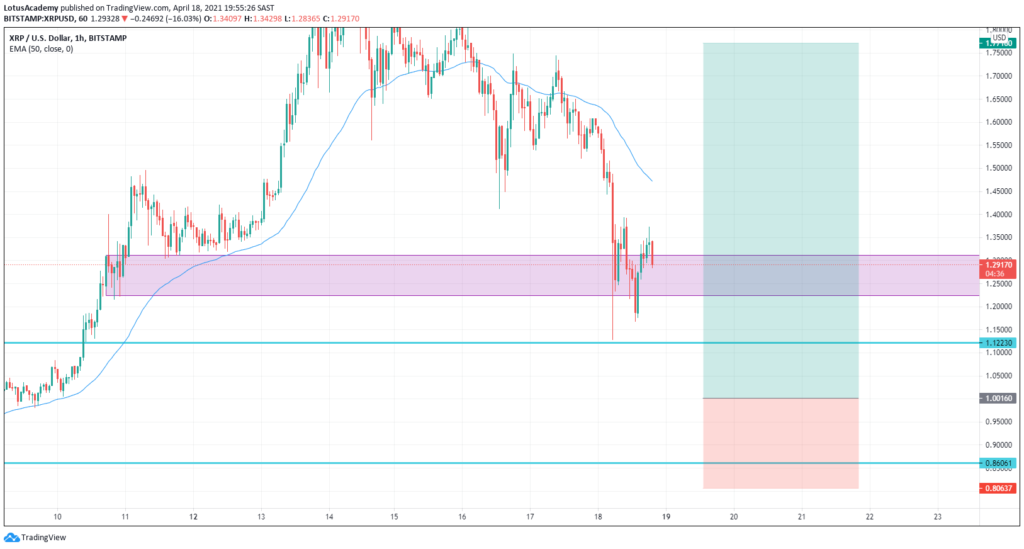 XRP is approaching a strong demand zone in green so we will be looking for buy setups on lower timeframes.
on H1: XRP formed a valid trendline in red but it is not ready to go yet. We want the buyers to prove that they are taking over by breaking above the last high.
The last high now is the last red diamonds, but if XRP forms a new swing high around the trendline, then we will buy on its break upward. (projection in purple)
Until the buy is activated, XRP would be overall bearish and can still trade lower.
If XRP breaks below the demand zone , then we will be looking for buy setups around the 1.00 level in blue.
Interesting beginning setup for this week with rumours that more governments are looking to ban cryptocurrencies. Turkey being the 1st with rumours that India expected to come out with an announcement soon as well.
Please be wary and keep and eye as we could have some crazy volatility ahead.