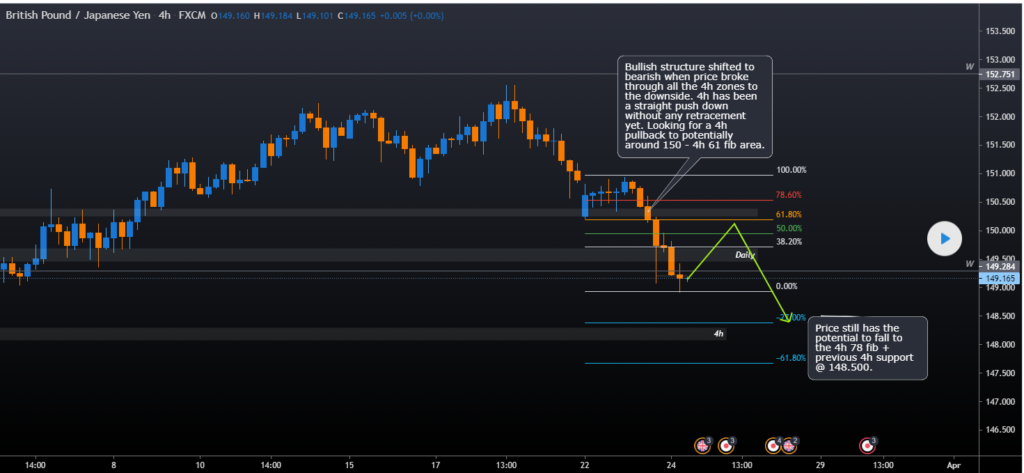 We are currently in the midst of a D and W Higher Timeframe pullback.
Idea is to only look for shorts within the 61.8-78.6 region.
Multiple confluences to support this setup as well as Multiple Timeframe Analysis.
Personally, we would be looking to scale in and get a better RISK to REWARD.